I've abandoned this project, but I'm leaving the pics up for others to see.
Please don't send me emails asking about how to replicate this because these LEDs proved to not be suited for this purpose, therefore I can't recommend doing what I did.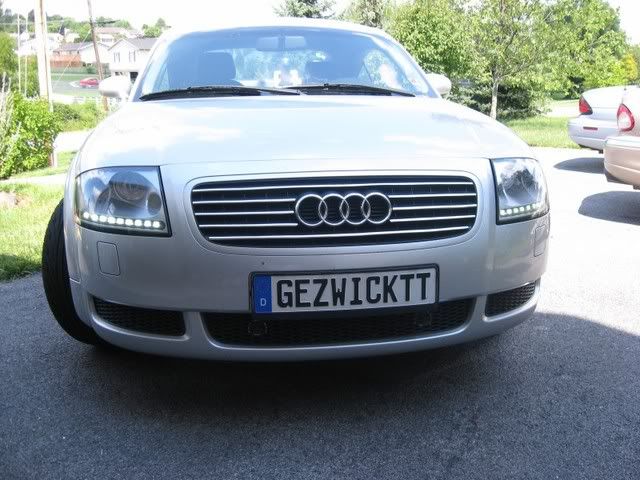 And at night. Please note that the lights are WHITE. Due to lack of white balance capability at night, they appear bluish in the photos.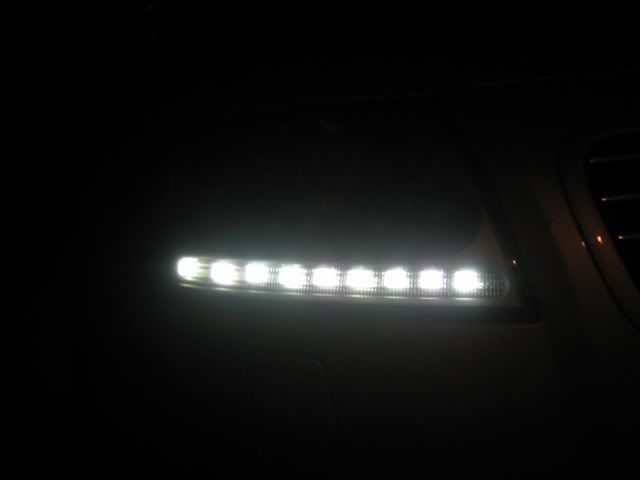 By now you're wondering: "wait, so what about turn signals?"
Easy.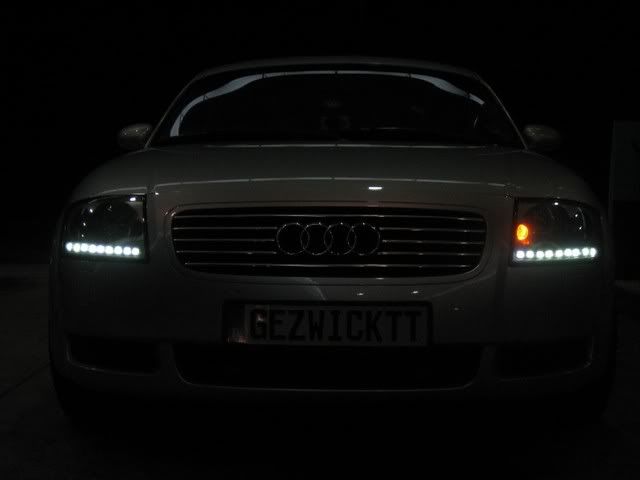 I converted the stock foglight projectors into turn signals with a cluster of amber LEDs. I eliminated hyperblink with appropriate resistors.
Now you ask: "so wait, you got rid of the foglights?"
Well yes, in exchange for a set of real, properly positioned foglights: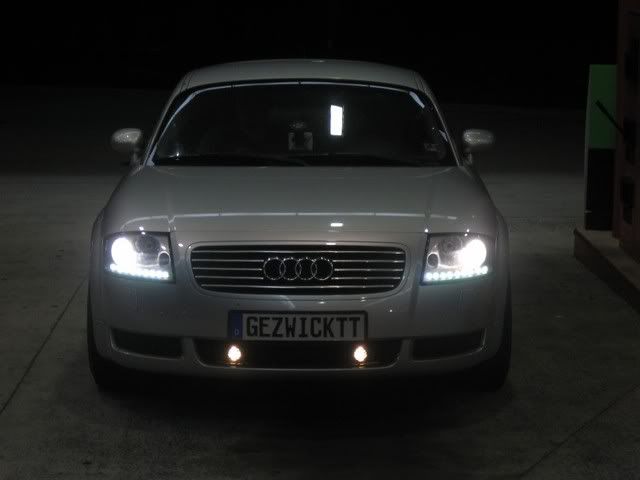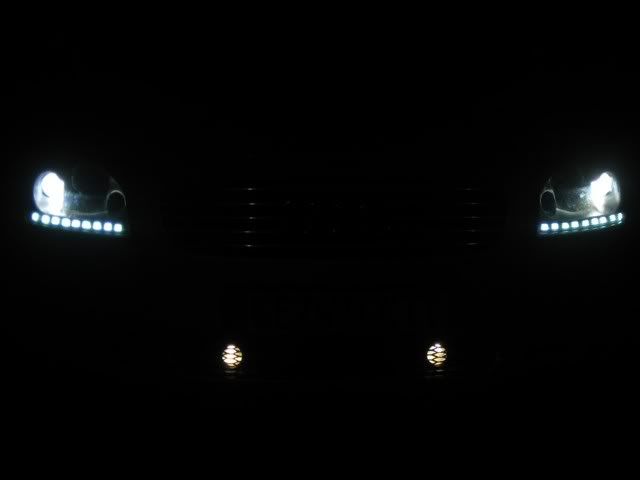 Here are some concepts I sought to illustrate in my design.
-Every LED points forward. This way, the lights are only intense when viewed up front and from a slight angle. No blinding people next to you.
This is how it's done on new Audis.
-The LED lights are almost unnoticeable when off. They reside behind the stock style corner lenses (I use OSIR clear corners) and are barely visible behind them when off. With smoked lenses, I highly doubt they're visible at all when off.
This is how it is on new Audis; the lights are not obvious when they're not on.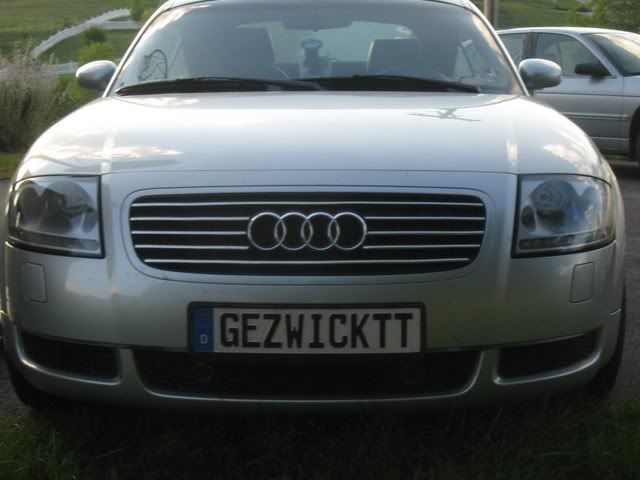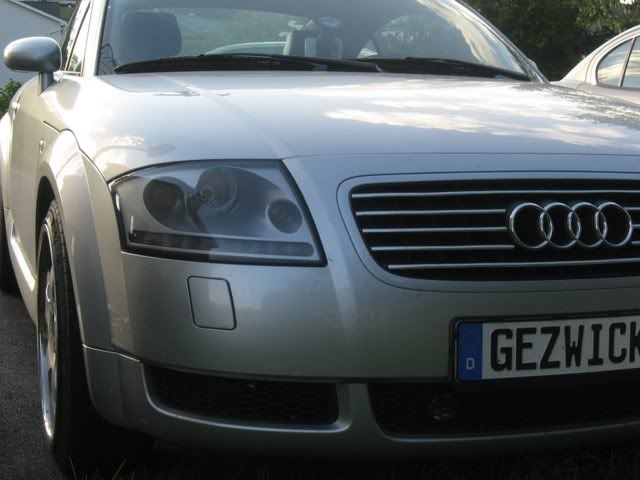 -The lights are not used as turn signals.
Audi does not use them as turn signals, so neither do I.
Pic from above: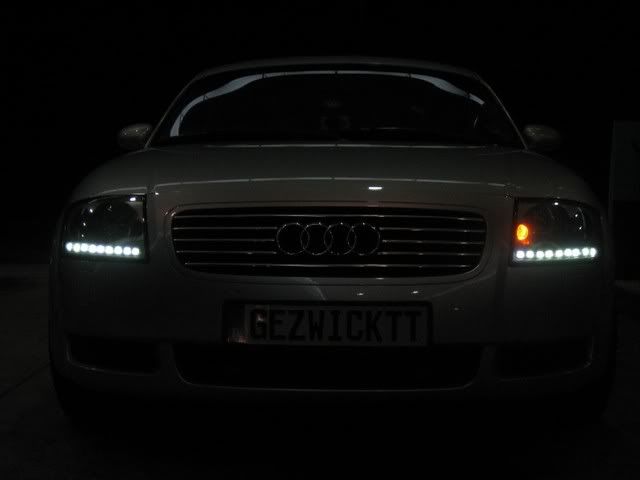 -I use clusters of LEDs instead of single LEDs for each dot.
This is also how Audi does it...if you look VERY closely at the R8/S5 in person, they are in fact clusters and not single LEDs.
Here's a few more pics:
They can be run in conjunction with angel eyes, although it's a little overkill.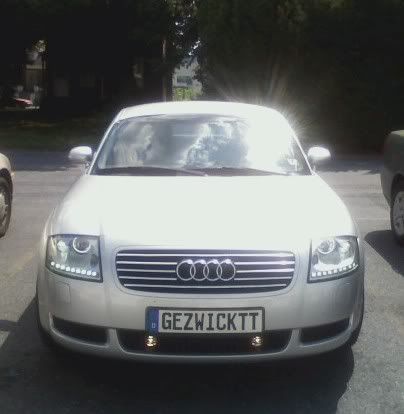 Just angel eyes: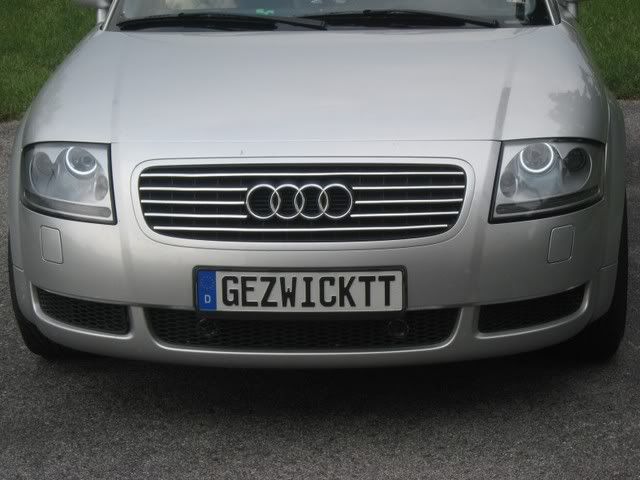 With LEDs:
Here's a video demoing everything.
When I drive up, it's just the LEDs on.
I am currently waiting on a quote from a CNC shop for a distribution worthy version of these. Stay tuned.
-FB