Angel eyes are without a doubt one of my favorite mods I've done. It's not hard to see why: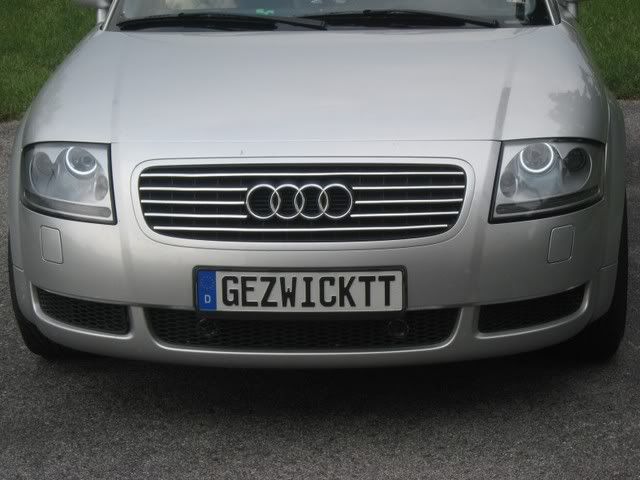 They look fantastic on the TT. Almost looks like the car should have come with them.
However if you look around, the only TT specific kit is the HIN Concepts kit...which costs $150. Fortunately, an excellent solution can be had for cheaper....about $35.
I bought a set of
these
on eBay from that very seller, who was very helpful and shipped them out really quickly. The high beam poriton of the headlight housing is about 100mm ID...so you want the 90mm set that I linked to. This is what the second set I got looked like:
The trickiest part is finding something to mount the lights with. I found a useful piece for this in the most unusual of places...
Go to your closet. Find a hangar that's used to hang pants...the kind that is straight with two clips at the end that are held together with U shaped metal clips. You want these metal clips:
Once you have your headlight apart, use these metal clips to secure the angel eye to the top part of the housing. You may have to bend the clips a little to make them fit tighter, and I'd highly suggest reinforcing the angel eyes with some high strength tape. This is what happens if you don't reinforce them tightly enough and proceed to track your car and later drive with high beams...(the ring vibrated off the mount and onto the high beam bulb):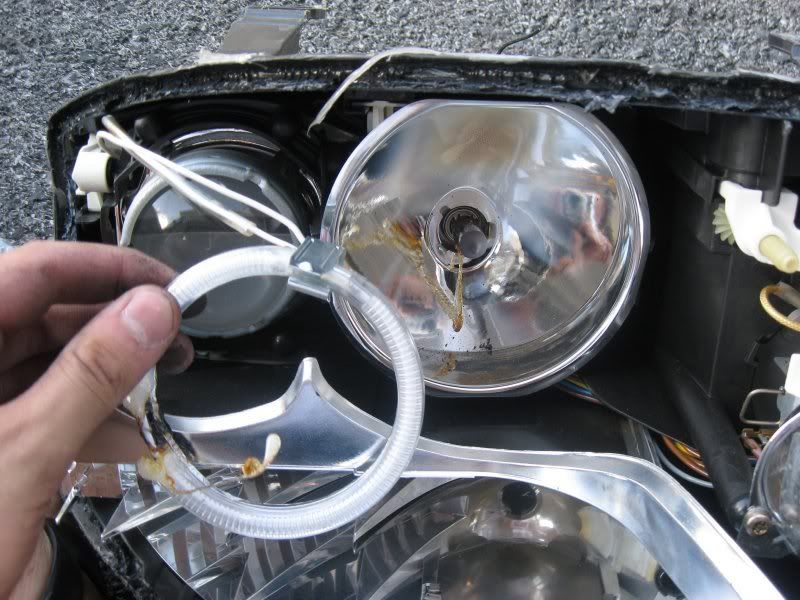 Wiring is up to you, you could wire them to replace your running lights, or you can wire them to any separate 12V power source. I wired them to an ignition switched lead under my dash and then ran a switch in the cockpit to turn them on and off. I also removed my stock running lights for a cleaner look. I drilled a hole to run the wiring out the back of the headlights:
Since I didn't make this exceptionally clear, feel free to shoot me any questions in an email or Vortex PM. Good luck!